East Bali Cycling & Trekking Adventure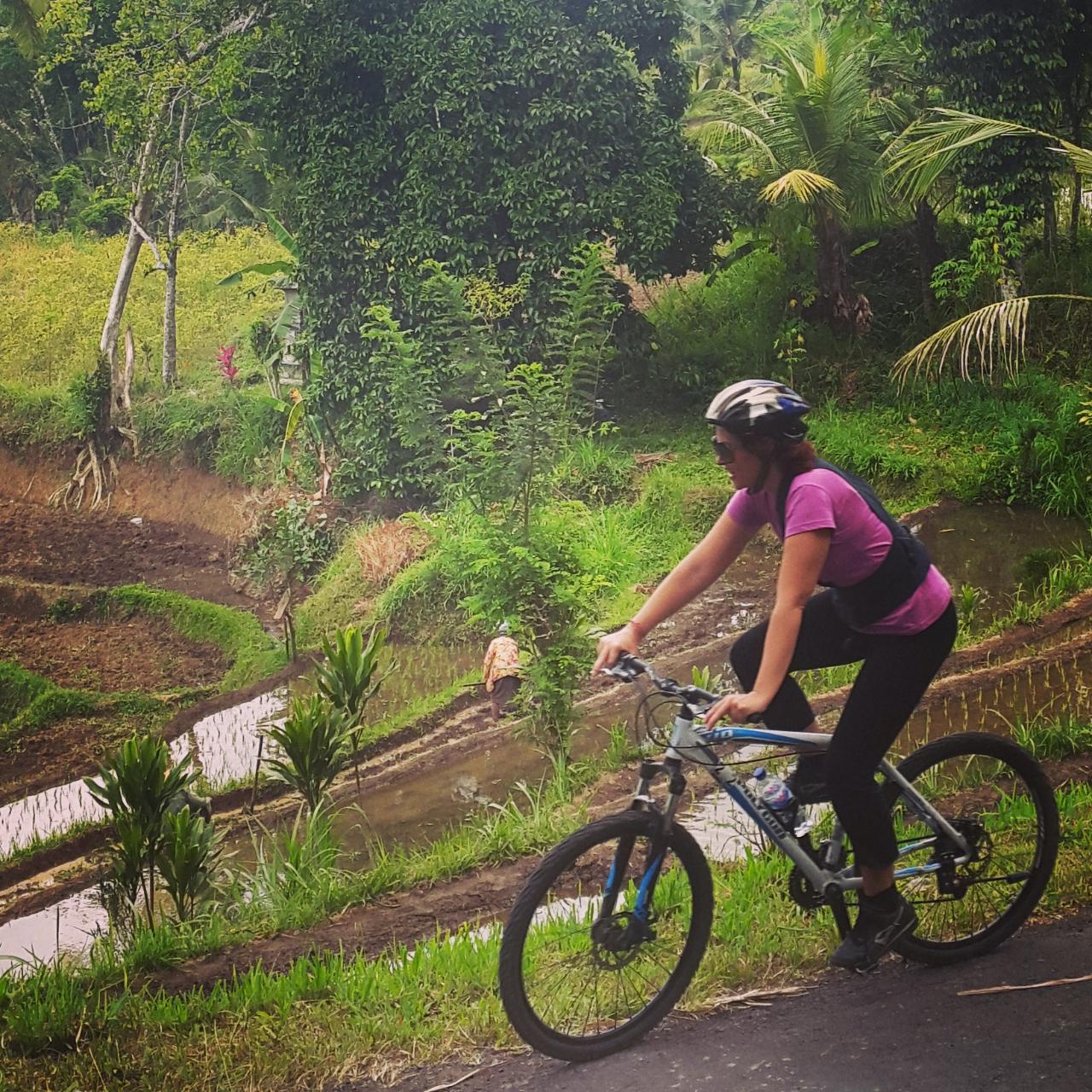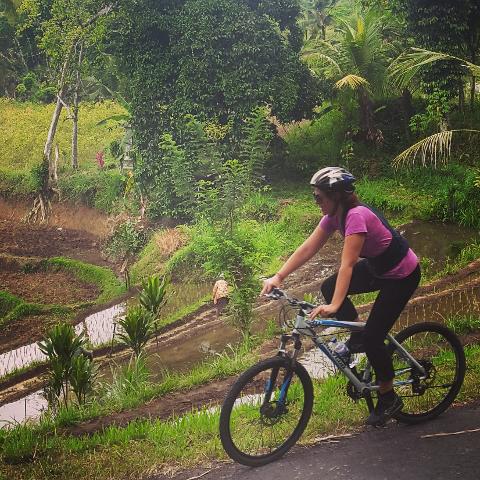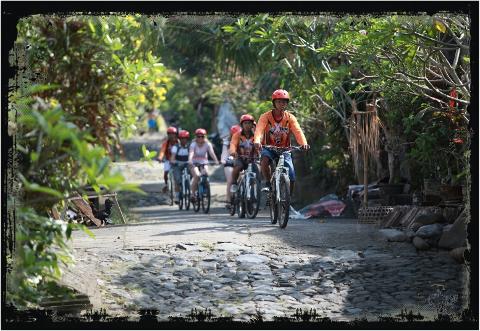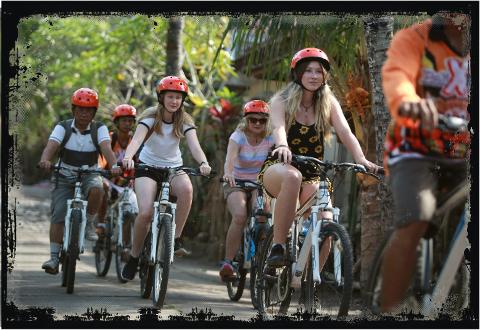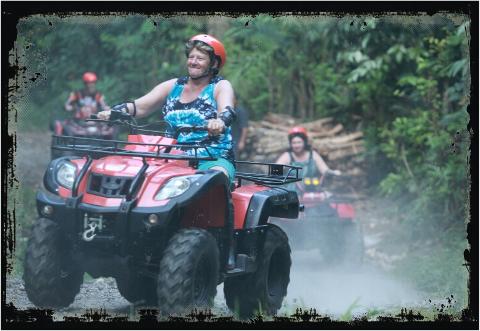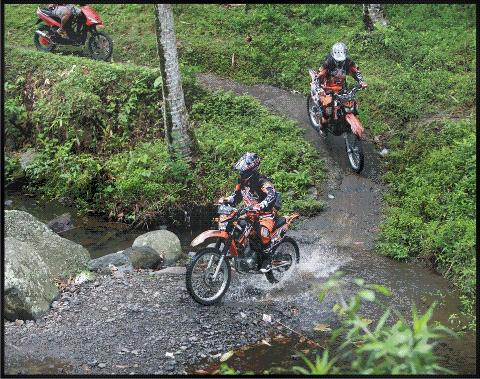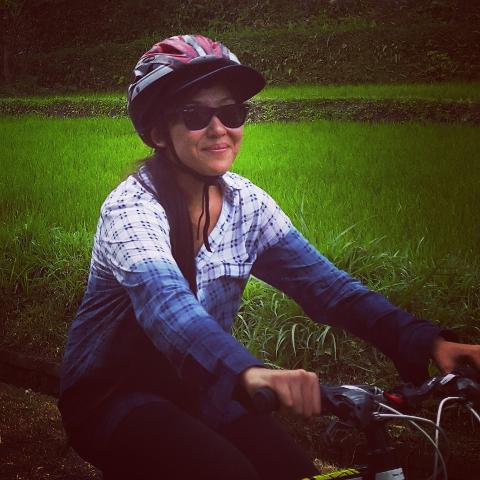 Kesto: 8 Tunnit (noin)
Tuotekoodi: EBC008
In collaboration with Bali Xtreme Adventure, Bali Eco Tours offers a challenging cycling and trekking route in East Bali. Escape the hustle and bustle and join us to discover the magic of rural Bali. Due to the nature of the activity, we require all guests to be ages 13 to 58 and be fit enough to jog 3 km with no breaks.

We have selected a fun 2-hour cycling route with 45-minutes of trekking to a pristine hidden waterfall. Bring a change of clothes and a towel if you plan to use the local's favorite bathing fountains.

Rice farming is the main activities in Yeh Poh and the surrounding villages we cycle through, and we invite you to learn more about how the locals earn a living and maintain harmony with their environment. Stops may include traditional homes, visiting home industries making brooms, sweets, rice-cakes, palm-toddy, rice wine, coconut oil, as well as temples and farms, where appropriate to the local ceremonial and agricultural calendar. While driving back to the hotel, we can also make stops to see wide-open sea vistas and villages of fishermen and sea-salt-makers.
The tour includes pick up & drop off, snacks along the way, lunch, all equipment, guides & support team.
Our insurance policy covers all participants of this activity that meet the above age criteria.

Tour runs every Monday and Thursday with approximate pick-up times being as follows:
~ Kuta, Legian, Seminyak 07:30
~ Sanur or Ubud 08:00
~ Candi Dasa 09:00
We will reconfirm your pick up time upon receiving your booking request.
The cycling adventure is in the hinterlands inland from Candi Dasa.

A limited number of trail (dirt) bikes and ATVs are also available by special request: $20 extra for ATV, $50 extra for dirt-(trail)-bikes. Please email us at baliecocycling@gmail.com for these options to ensure availability.

This is a shared tour, with group sizes of 4 to 12 persons.

We could accommodate a single guest for this tour for US$ 45 with additional extra charge US$ 15.

- 2 persons and more @ US$ 45 each (Adult)
- 2 persons and more @ US$ 40 each (Teens)

Email us at baliecocycling@gmail.com for a quote if you prefer a private tour.