Ubud Eco Culture Half Day Cycling Tour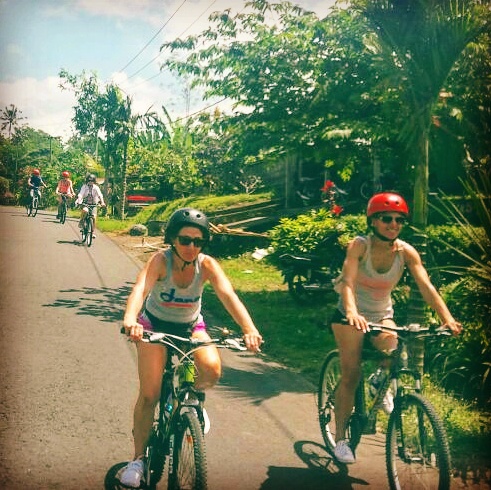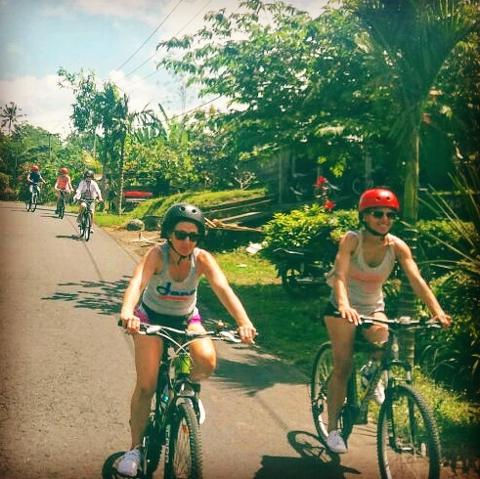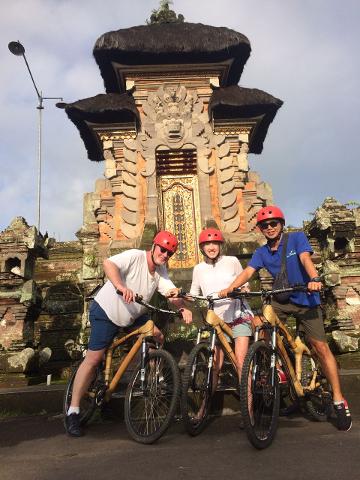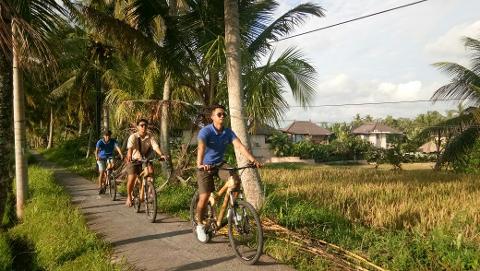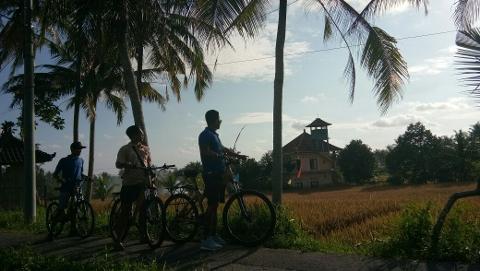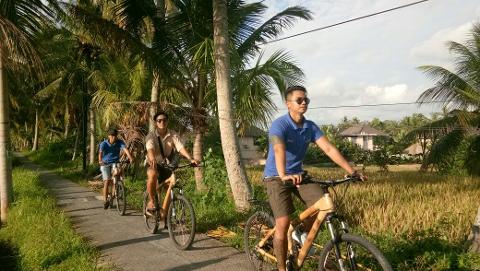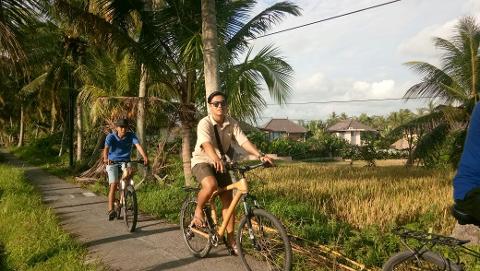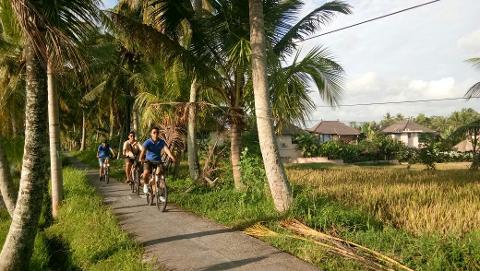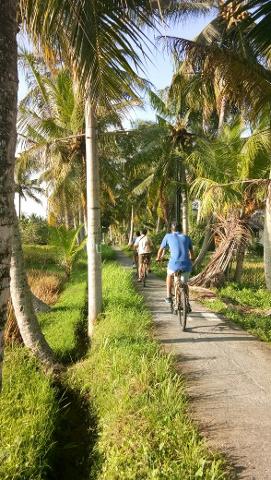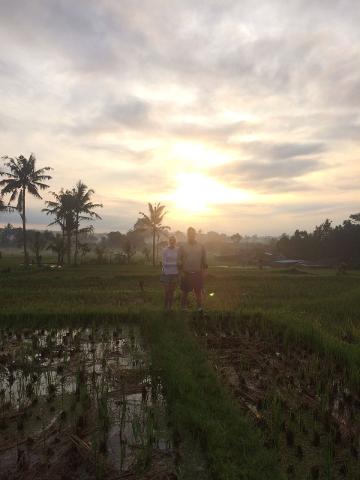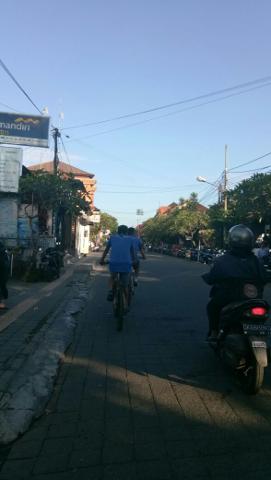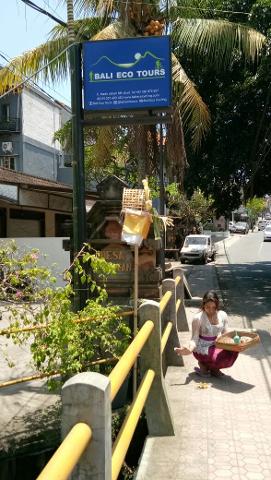 Duration: 3 Hours (approx.)
Location: Denpasar, Bali
Product code: UE003
This 22km cycling route starts from our Ubud office or from the soccer field of the iconic Nyuh Kuning village's soccer field and takes you through picturesque villages, forests and fields, cycling up and down quiet country lanes and back alleys, as well as some of Ubud's iconic thoroughfares.
Individual bookings and drop-ins welcome. On Google Maps, just look for the 'Bali Eco Tours' office across the river from Arma Resort, or follow this link: https://goo.gl/maps/KCLmhNFfZ2G2
Tours depart the Bali Eco office at Jalan Made Lebah no 88, Pengosekan, Ubud between 9:15 and 10 am and between 2:15 and 3:00 pm. Guests with their own bikes can also join in at the Nyuh Kuning Soccer Field and get a 25% discount. Our experienced guides will show you their favorite hidden corners of Ubud.
After cycling through the environmental award-winning village of Nyuh Kuning, the tour skirts around the monkey forest, affording you glimpses to the mysterious and magical forest, take pictures and enjoy the ambience around the forest. Interaction with the 'locals' is at your choice, as the monkeys are trained to avoid the cycle path.
Ubud puts on an amazing daily show. During this tour, you will enjoy the back stage of Ubud, passing along plantations and rice fields, getting a glimpse of how the people of Ubud live in their traditional life of mostly agriculture alongside international restaurants, accommodations, and the constant cycle of ceremonies and rituals. We may come upon traditional painters meditating on their art along the route, see how the Ubud magic leks through their fingers to create the inimitable painting styles of Keliki, Batuan, and the colorful 'young Ubud painter' style.
We will provide ample drinking water and a fresh young coconut along the route. Lunch or early dinner is available at your own cost. Recommended for children ages 10 or older.
Please note that the Ubud ceremony calendar reigns supreme over any other traffic considerations. Our tours will adjust to any road closures while also giving you the opportunity to see the rituals as an insider-outsider.
For guests staying in Ubud who would like to have a private tour, we can arrange to start and finish the tour at your accommodation and personalize the tour to suit your fitness level. For any further questions and private inquiries, please email us at baliecocycling@gmail.com
A typical itinerary is 22km,
but it can be adapted to 18 km to suit you on the day:
09:30 Arrive at Bali Eco
Office
09:45 Stretch your legs; Choose and adjust your bike, safety briefing
10:00 Start the tour
10:00 Begin Cycling along south side of Ubud
10:15 Arrive at Nyuh
Kuning, a picturesque, serene and welcoming village. Guests with own bikes are recommended to join at the Nyuh Kuning soccer field.
10:30 Skirt around the famous monkey forest, photo opportunities galore.
11:15 Pedaling through the expansive paddy fields of Abangan, with many places to stop and enjoy the view, enjoy a fresh young coconut, and perhaps visit some traditional Balinese painters.
11:45 Pedaling in fresh
air to the wider open green paddy fields of Junjungan. From here on, the ride is mostly downhill, and you can save your energy while enjoying the self-generating breeze gravity is creating for you as you pass through a lush landscape.
12:15 Arrive at central
Ubud, pedaling through the village of Jembawan, explore traditional living in
the hustle and bustle of Ubud along the way until reaching Jl. Hanoman Ubud. Many optional stops to suit your interests.
13:00 Finish at Bali Eco
Office
This tour is designed to be very flexible, and your knowledgeable guide is on hand to explain Balinese culture and events to you.