Sanur Magical History Half Day Cycling Tour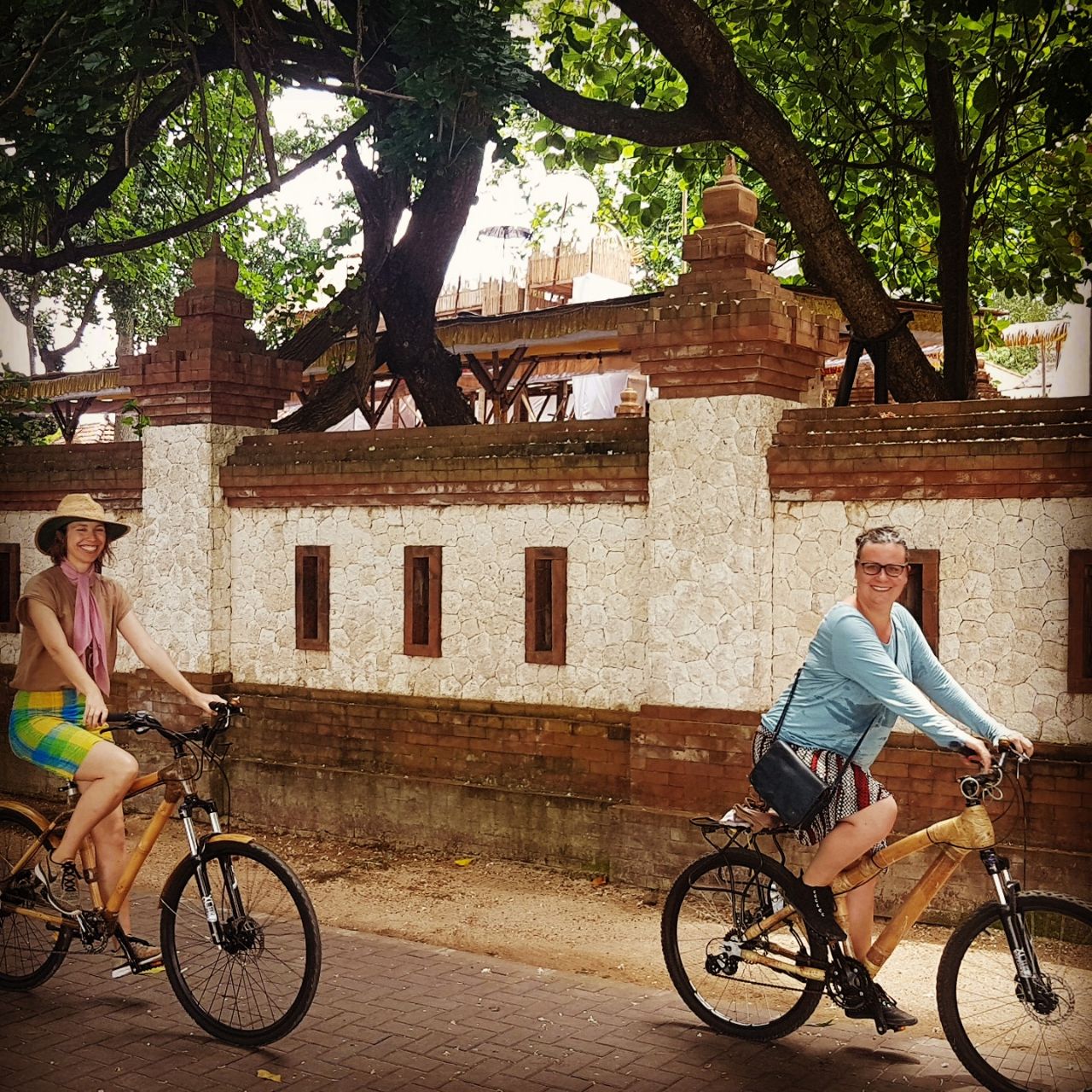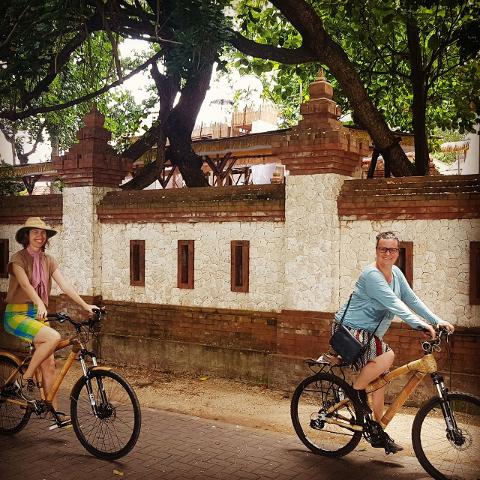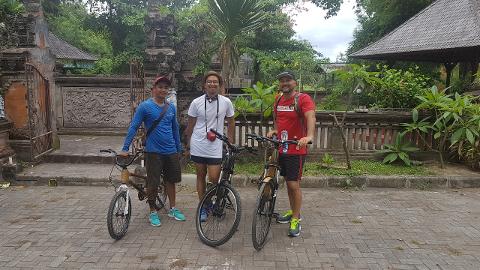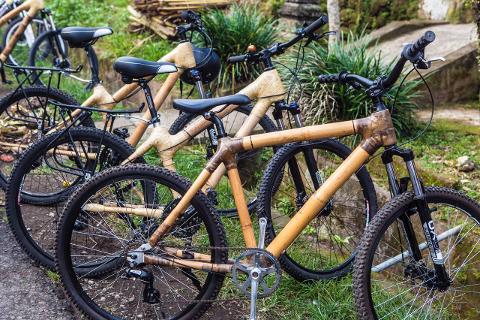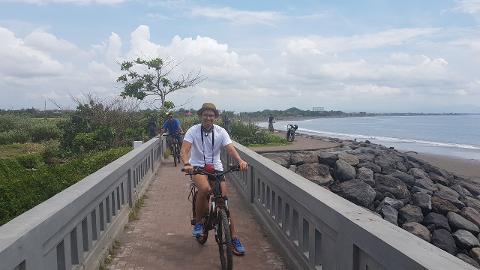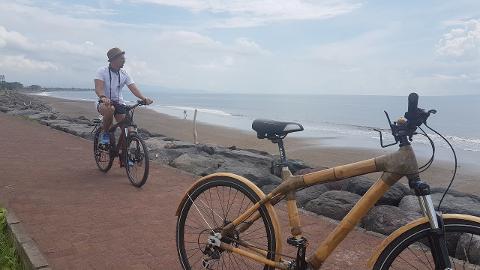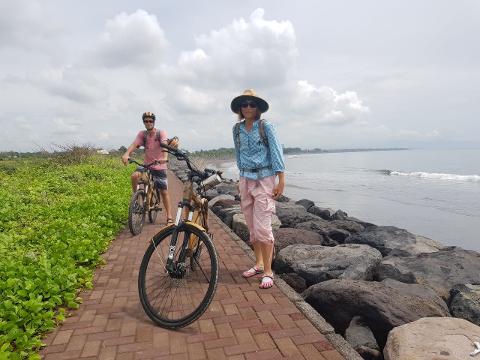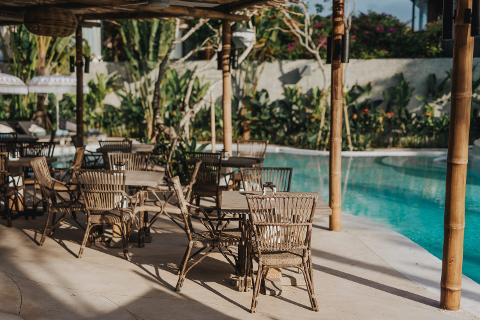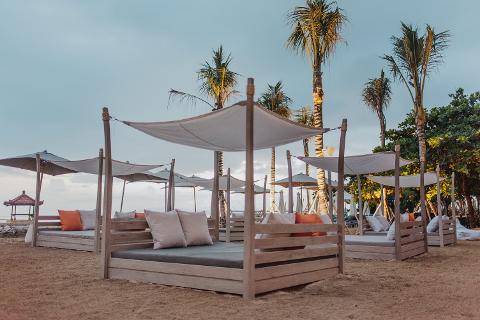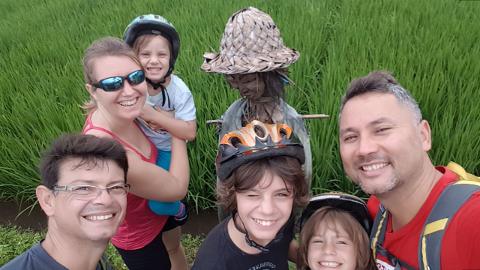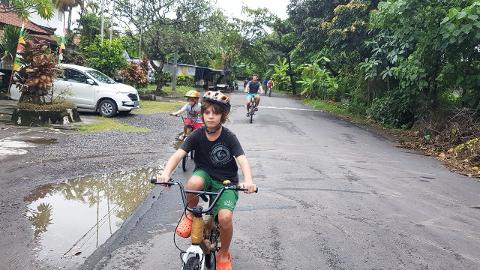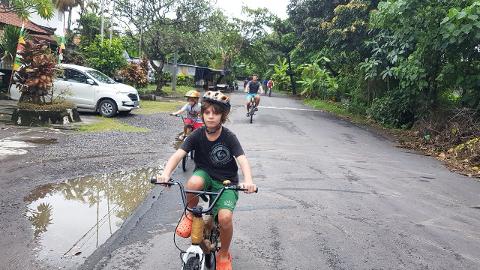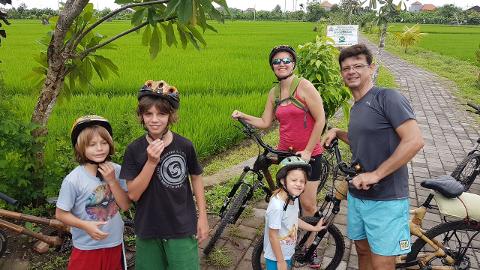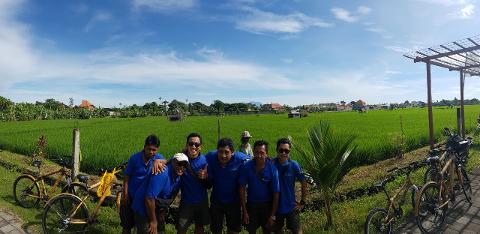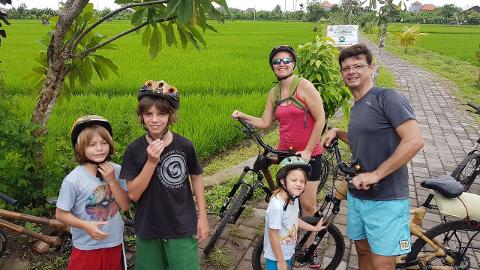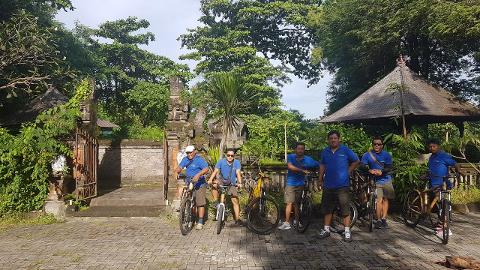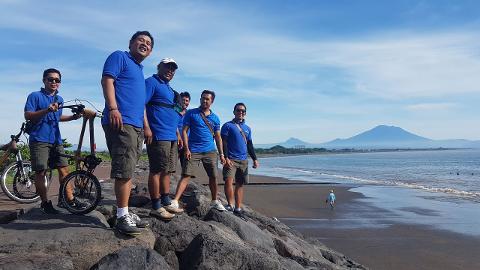 Duration: 4 Hours (approx.)
Location: Denpasar, Bali
Product code: SE001
We designed this half-day cycling tour for the curious traveler who is interested in history and the unexpected ways in which Bali fits into the giant mosaic of world events.
This tour is available as a shared tour three times a week with 8am start at Artotel Beach Club area to make the most of the beautiful cool early mornings. It is also available for private bookings, with flexible morning or afternoon start times for families or groups. When booked as a private tour, we can organize to start (and finish) at or near your accommodation. Allow at least 3 hours for this tour. Our guides are flexible, and are happy to spend more time in places that you enjoy. Bring something to swim in and a towel in case you are inspired to swim in one of the protected beaches of the Sanur lagoon!
You can consider this a Sanur orientation tour both in terms of spatial geography and in the timeline of 'visitor' arrivals to Bali. On this cycling journey your guide can take you to visit the PanAm memorial, the location of the landing of the Dutch invasion, the WW II home of Belgian painter, a 9th century obelisk, among others. Our guides can also show you typical local warungs where you can find the best local cuisine, the shortcuts to the scenic rice-fields, and the many night and day markets of Sanur.
The shared group rate of $25/adult includes complimentary welcome drink, a guided tour, equipment, ample bottled water, entry tickets to points of interest, a fresh juice or coconut and a tasting of premium organic Bali coffee. Ice cream and other food available at own expense.
A delectable lunch at Artotel Beach Club, Sanur's latest eco beachfront destination, is available for an additional $18/person.
Note that the route varies depending on traffic conditions, particularly when some sections of Sanur are closed off for ceremonies. For inquiries and further questions email us at baliecocycling@gmail.com
A typical itinerary is 12km, but it can be adapted to 8 or 18 km to suit you on the day:
(07:30 - 07:45, optional) Pick up from Sanur hotel
08:00 Converge at the meeting point: Artotel Beach Club. Stretch your legs and enjoy the vistas across north Sanur. Enjoy our complimentary coffee & tea service. Breakfast options available.
08:45 Choose and adjust your bike, safety briefing
09:00 Begin Cycling on quiet beachside lanes, exploring Sanur's coastline into the mangrove reserve, past temples that mark the center of Bali's 7th to 15th century trading routes.
09:30 Visit a 9th century Obelisk, the oldest archaeological written record in Bali
10:00 Coffee break at Covena (COffee LOve NAture), learn about Bali's organic coffee farming
10:30 Venture into Sanur's rice fields, markets, community halls and landmarks
11:00 Imagine the 1906 Dutch invasion of Bali right where it happened, and discuss the motives behind Bali's late conquest.
11:30 (Optional) Visit the Le Mayeur Museum (former home of Belgian artist Adrien-Jean Le Mayeur)
11:30 (Optional) Visit the memorial to the 1974 PanAm flight 812 crash.
12:15 Cycle past one of Bali's oldest resorts, observe the Modern architecture monolith that was built with Japanese war reparation funds as an apology to the people of Bali. Discuss the Balinese ruling against permitting modern architecture.
12:45 Finish at Artotel Beach Club.